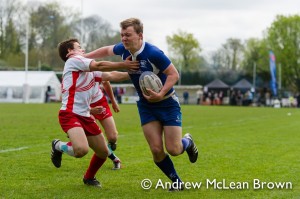 Click here / Cliquez ici :
Bulletin d'inscription tournoi 2015
Hello,
On the 04th and 05th of April 2015, (Easter) the Quimper Rugby Club will be organising the 12th International Tournament in Brittany. The tournament is just for the players born in 1999 or 2000, who in France are called Cadets.**
In the last years, we have welcomed teams from Pretoria (South Africa), Moscow (Russia) Welsh Academicals  Rhiwbina (Wales), Coolmine (Ireland), Sevenoaks, Kingsbridge,  Devonport (England)… and prestigious French teams from La Rochelle, Racing Métro Paris, Biarritz, Marseille…
The previous winners of the tournament are:
2004: RC Quimper
2005: Cornouaille Rugby
2006: RC Vannes
2007: RC Vannes
2008: La Rochelle
2009: Welsh Academicals
2010: Rennes EC
2011: Devonport Service RFC
2012: Rennes EC.
2013: Rennes EC
2014 : Rennes EC
In 2015, we would be happy to welcome you.
The tournament will take place in Quimper, a Breton town placed on the west coast of France. This will allow the players and the staff to visit the city and to enjoy themselves in a charming and friendly environment. Quimper is in the Cornouaille  region of Brittany.
The tournament is played over two days for the U15/U16 category with 16 teams (there is no limit on the number of players – 22 minimum). On Saturday there are Pool qualification matches (three matches for each team) and on Sunday, there are the finals with two differents levels (2 trophies): 8 teams in each. (Three matches again for every team)
The registration for the team is free. To enter the tournament, we will charge 30 EUR per person. This includes Saturday and Sunday lunches and Sunday evening party and dinner (Hot meals, with an aperitif and wine included for the adults).
We can help to organise accommodation for you at local hotels, hostels and even a campsite!
I am also happy to help with any other logistic issues.
If your team is interested, please let us know as soon as possible. You will have to send the entry form with a deposit of a  third of the total amount (EUR10 x nb of persons)  by IBAN transfer.
Full payment will be required for the 09th of March 2015, paid by IBAN transfer (20 EUR x nb of persons).
Some links about the tournament:
http://tournoicadets.rugby-quimper.fr/
http://tournoi-17.over-blog.com/
http://www.rennes-rugby.com/fr/pole-jeunes/cadets-teuliere-elite/les-cadets-du-rec-s-offrent-le-tournoi-international-de-cornouaille.html
http://photoz.blogs.letelegramme.com/archive/2012/04/09/rennes-s-empare-du-trophee-de-cornouaille-en-battant-12-0-rh.html
http://www.ouest-france.fr/actu/actuLocale_-Rennes-gagne-le-tournoi-international-de-Quimper-_40884-2064796——29232-aud_actu.Htm
http://www.welshacademicalsrugby.net/Quimper2009.html
http://pphoceenxv.skyrock.com/9.html
If you need more information, please, contact  the tournament organisers tournoicornouaille@orange.fr
** The age groups in France start on January 1st  so to be eligible for the tournament the players must be born in 1999 or 2000
Tournoi International de Cornouaille
  les 04 et 05 Avril 2015
Le bulletin d'inscription complété devra être accompagné d'un versement de 10 € par personne (correspondant au tiers du montant total des inscriptions). Le versement sera effectué par chèque bancaire à l'ordre de Rugby Club Quimpérois et expédié à l'adresse suivante :
Rugby Club Quimpérois – 244, route de Douarnenez – 29000 QUIMPER
Le solde sera versé pour le 09 mars 2015.
Important: les 16 premières équipes inscrites seront retenues
The entry form needs to be accompanied by a deposit of 10 € per players and persons who accompany the team (a third of the total amount). The payment has to be made by IBAN made out to Rugby Club Quimpérois. The entry form can be returned to us by e-mail.
Numéro IBAN : FR76 1290 6000 4106 8931 7100 136
Full payment will be required for the 09th of March 2015.
Important: the first 16 teams will be accepted
Contact : Jean-Paul MONGEAT

Téléphone : 0033 (0)6 83 55 19 11
E-mail : tournoicornouaille@orange.fr
——————————————————————————————————————–
Bulletin d'inscription
Nom de l'équipe / Team name : …..…………………………………………………………………
Nom du responsable / Coach name ………………..…………………………………………………
Adresse du responsable / Coach address:………………………………………………..……………
………………………………………………………………………………………………………………………………..………………………………………………………………………..…………..……………………………………………….………………………………………………………………………………………..
Téléphone / Phone number:…………………………………………………………………………..
Portable / Mobil phone :………………………………………………………………………………
E-mail :………………………………………..………………………………………………………
Nombre de joueurs / Number of players :…………………………………………………………….
Nombre d'accompagnateurs / Supplementary persons:……………….……………………………..
Montant des arrhes / Amount of the deposit:……………….………………